Every December, Arab men from around the Middle East, accompanied with their top prized camels, travel to Al Dhafra in the Western Region of Abu Dhabi, United Arab Emirates, to take a part in various competitions, beauty contests, races and other events. Al Dhafra Camel Festival is the biggest camel gathering in the world and lasts for a full month.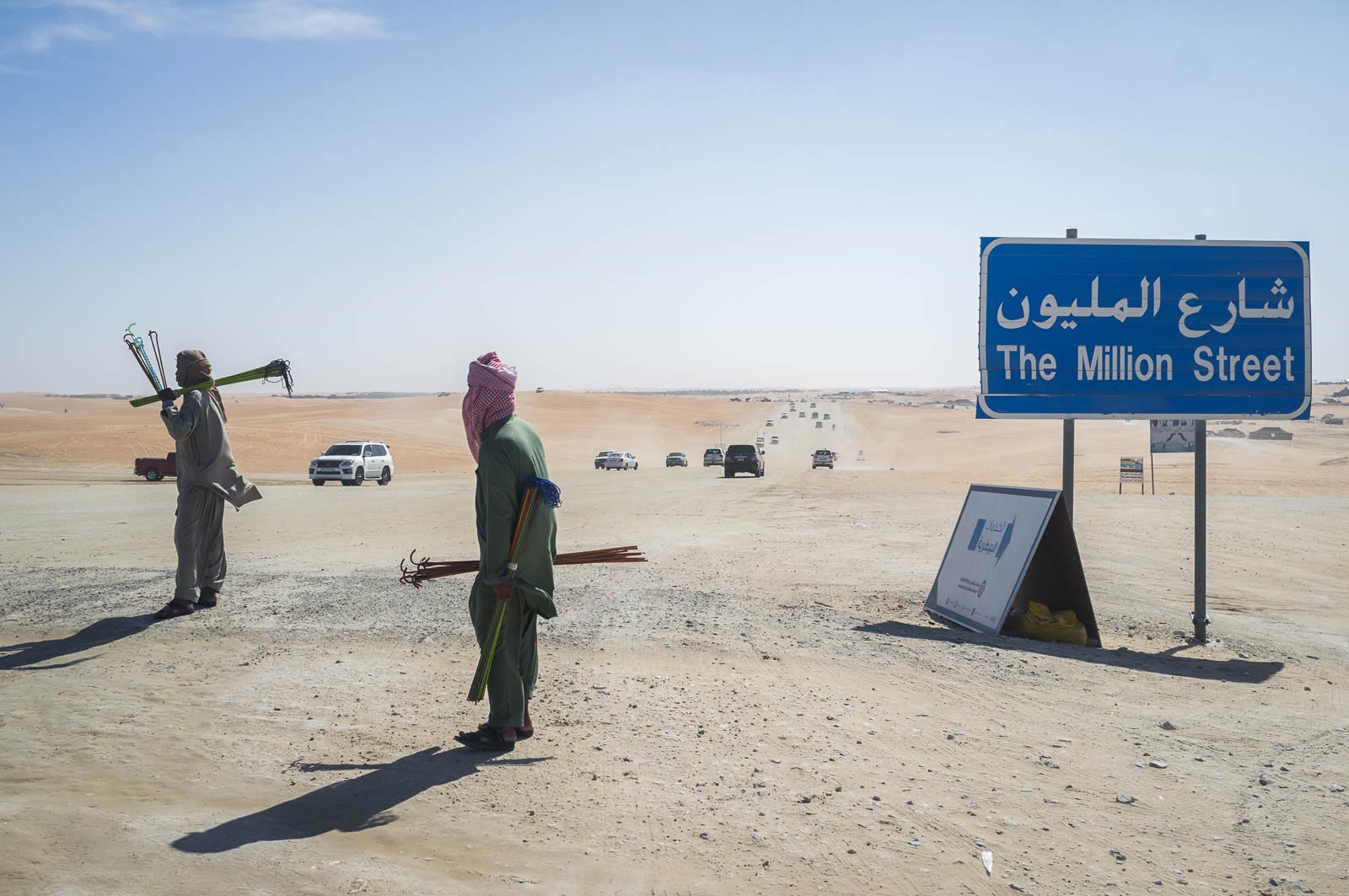 The Million Street
Place where the things happen.
A wide desert road called 'The Million Street' is surrounded with numerous visitor's tents on nearby dunes, with small shops, restaurants and majlises. It's an arrival spot for caravans, celebrating or just showing off place between main events of the Festival. Couple of times per day it gets crowded with camels followed by trucks and many other cars packed with people and sound systems on, parading up and down the street all together.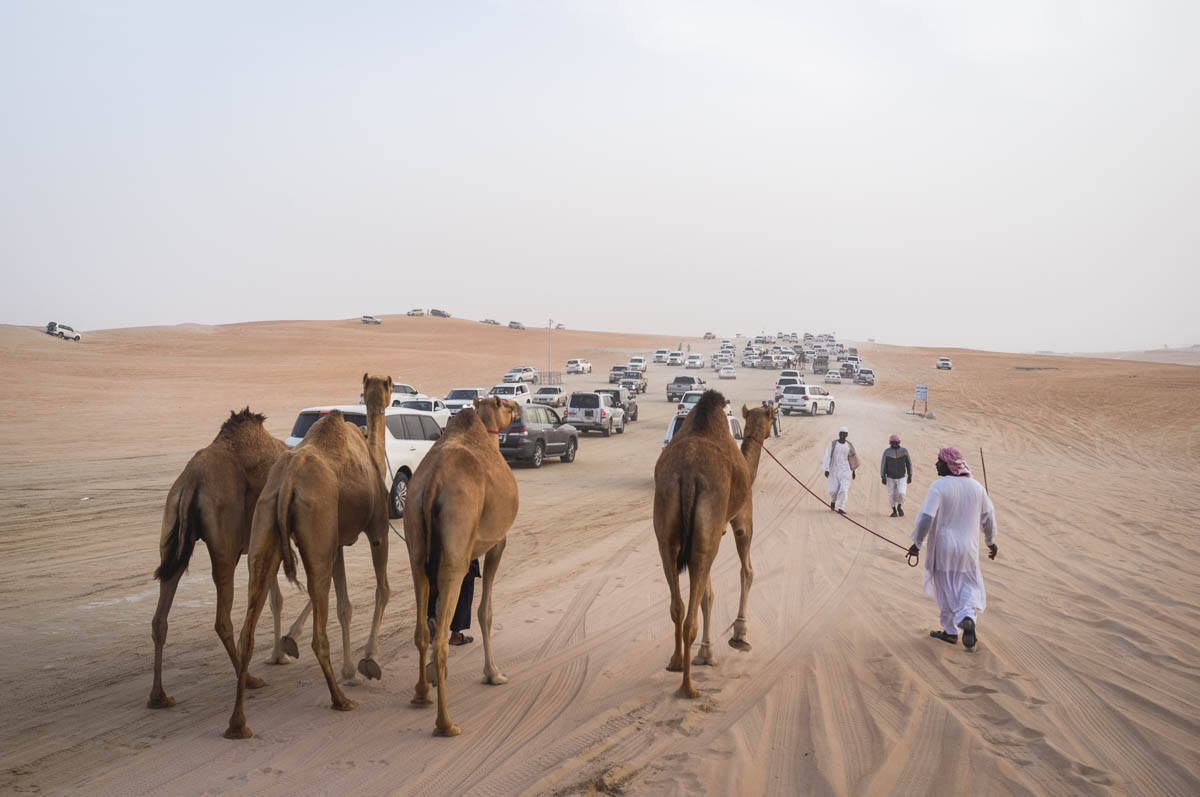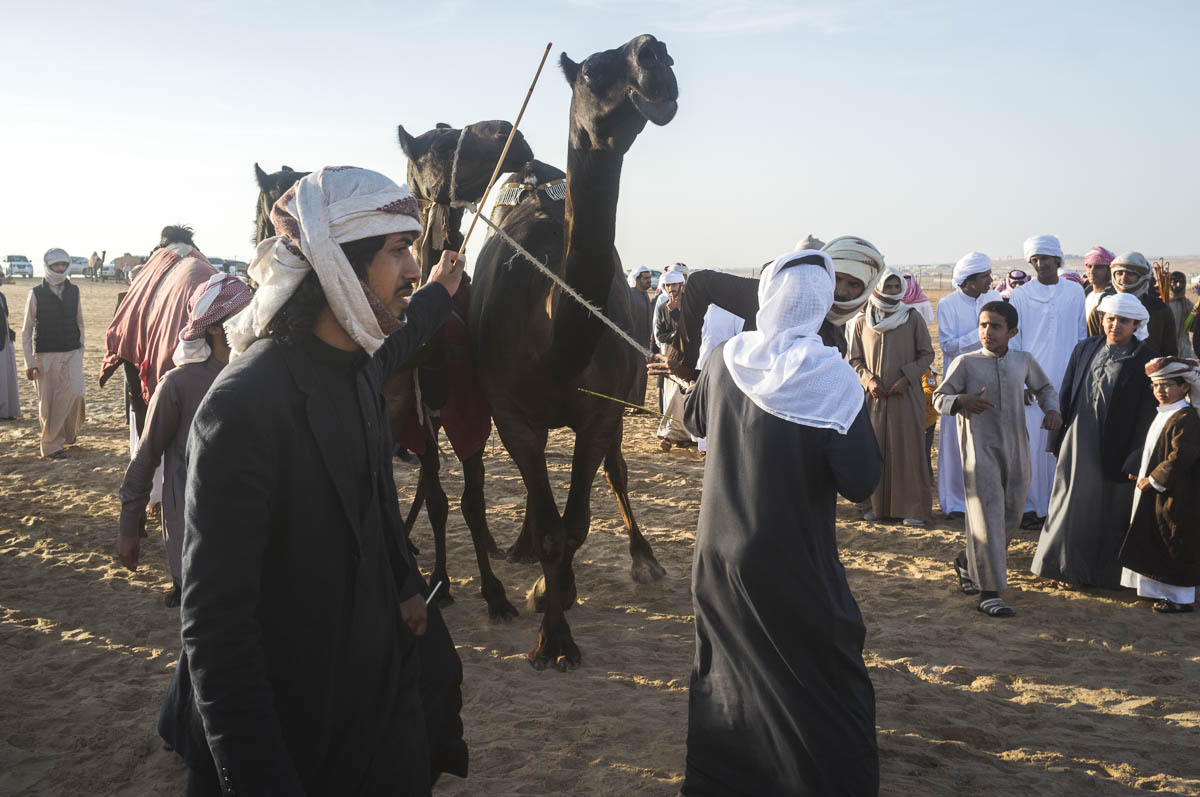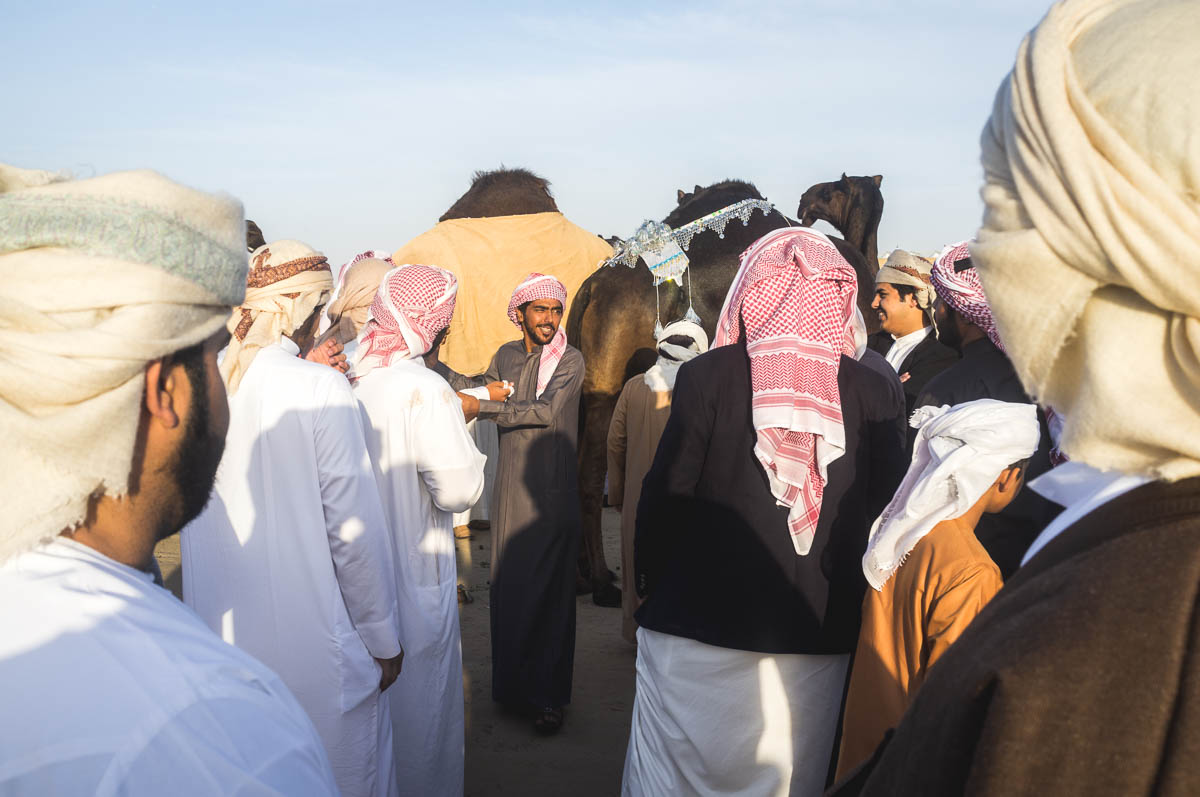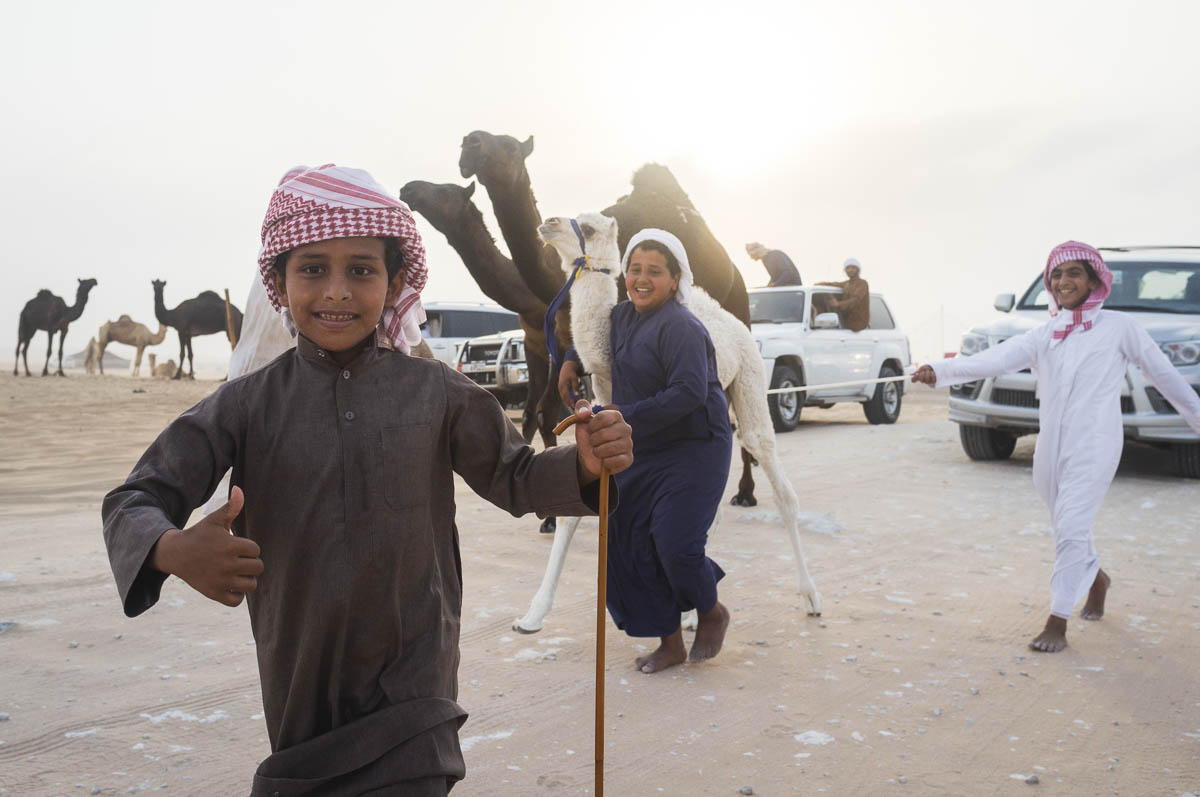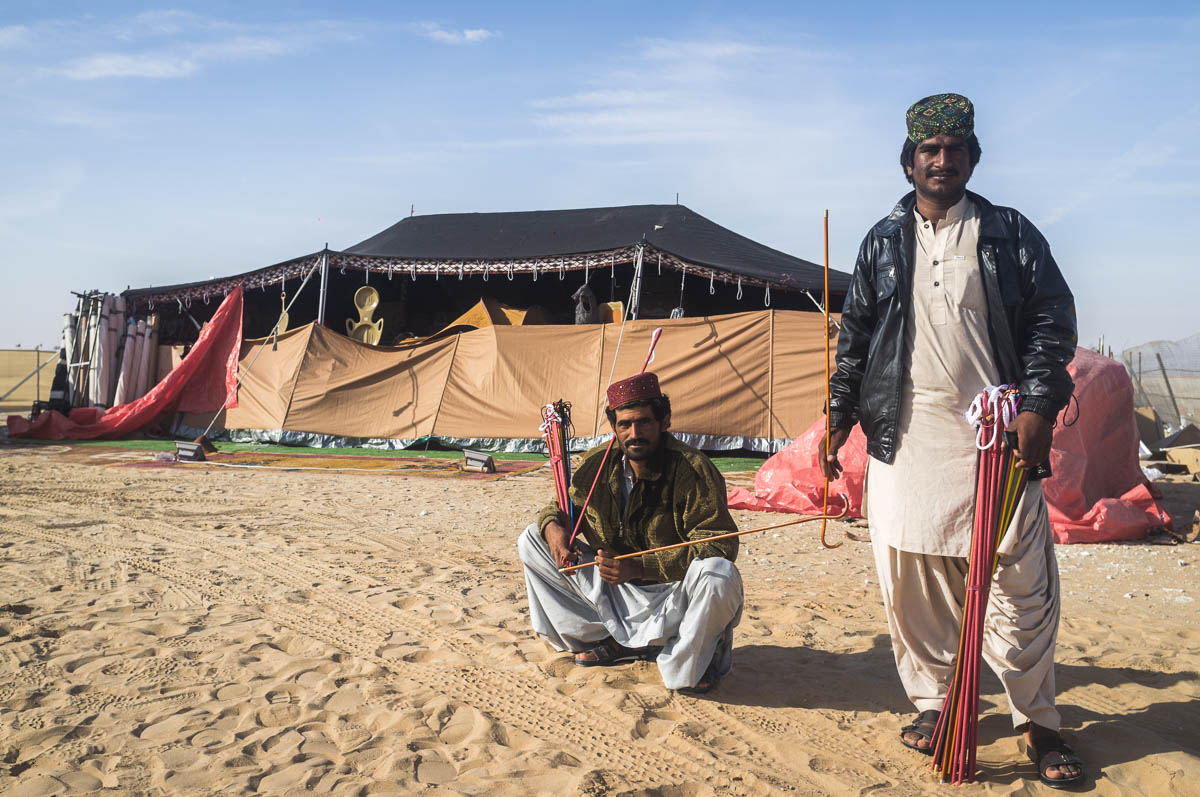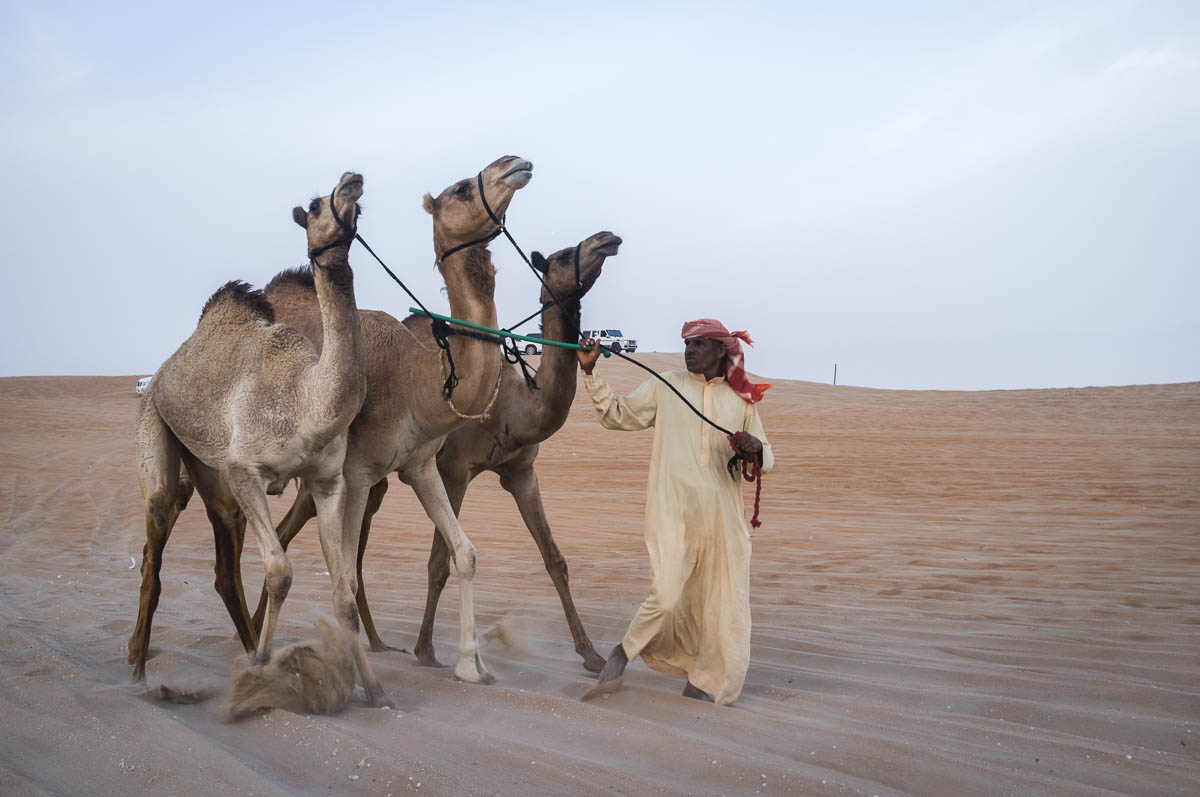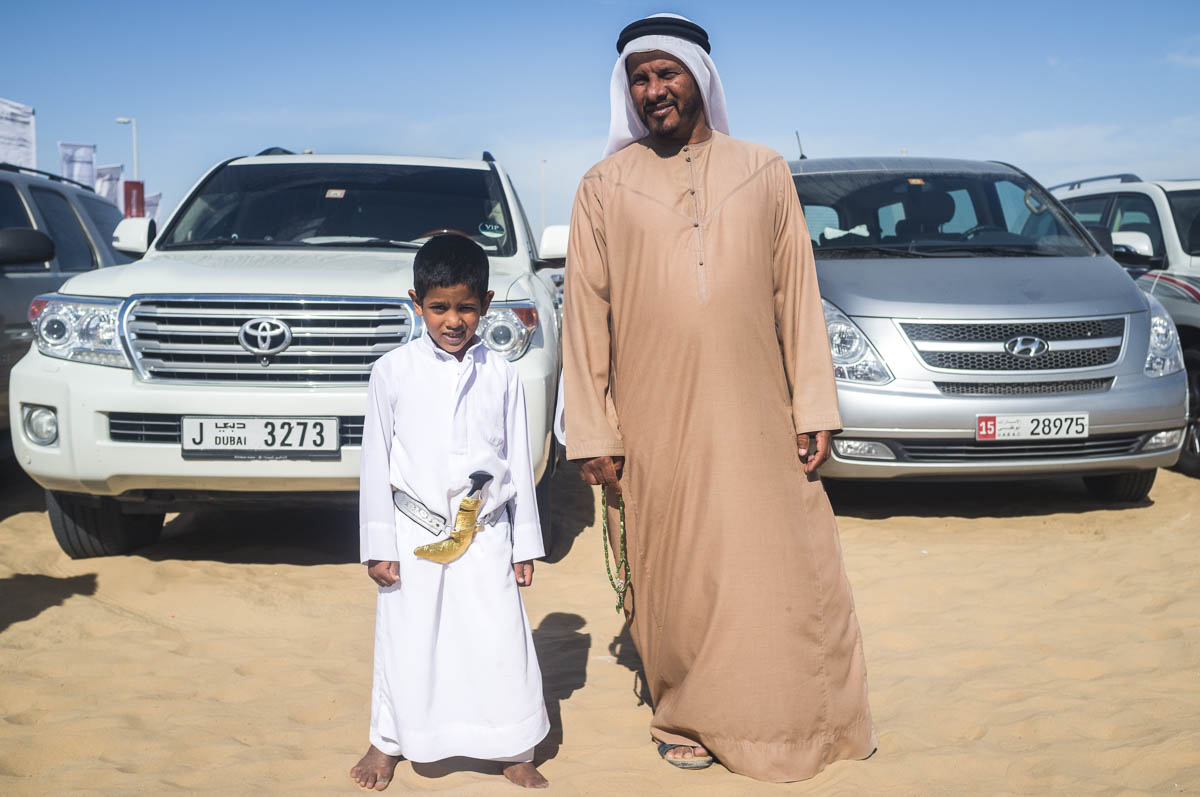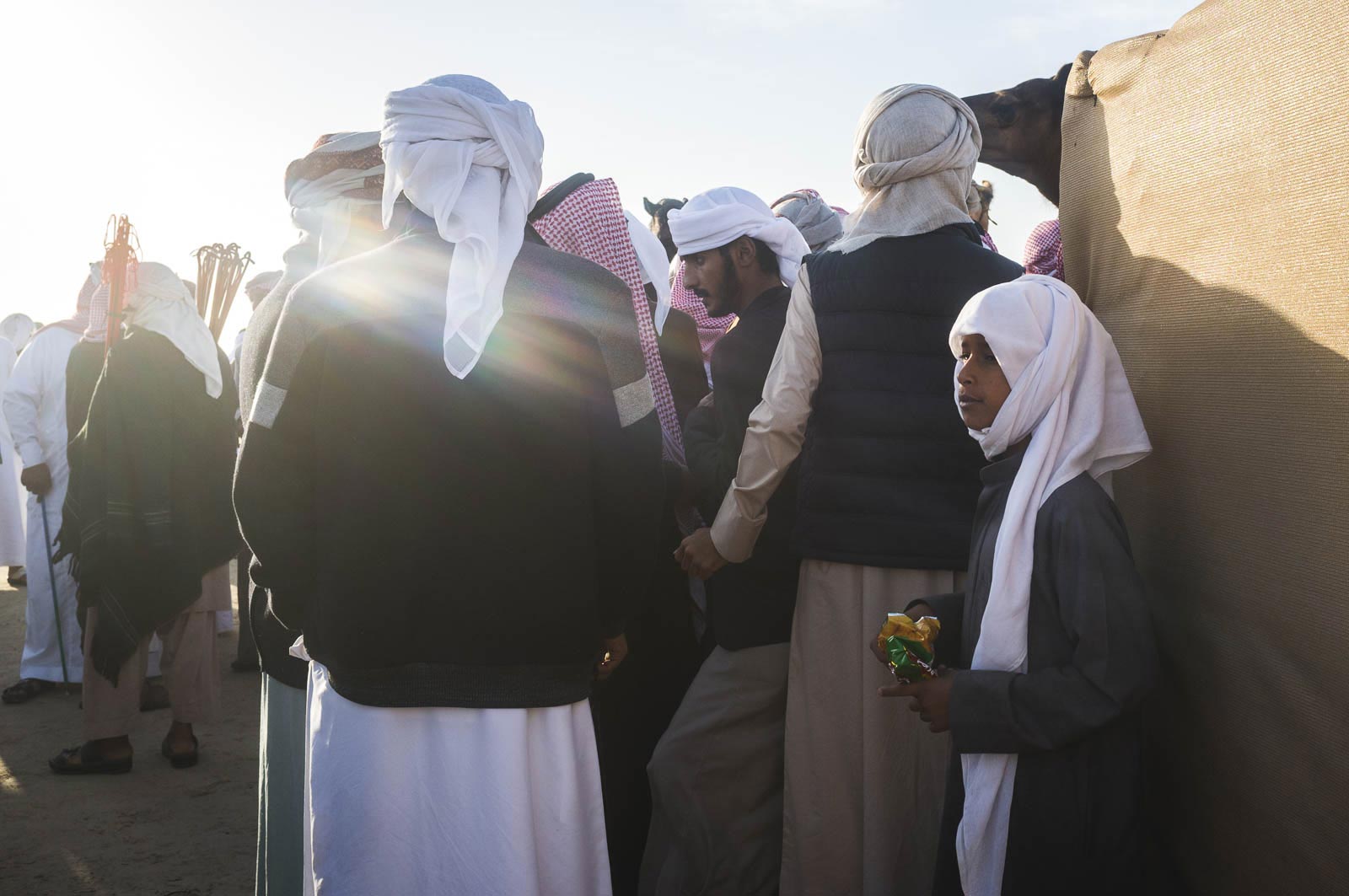 Early morning beauty
Entering the competition area.
With the first sunlight camel owners, followed by their camels and camel handlers are queueing at the gates for judging area. Almost a silent atmosphere with a lot of expectation in the air.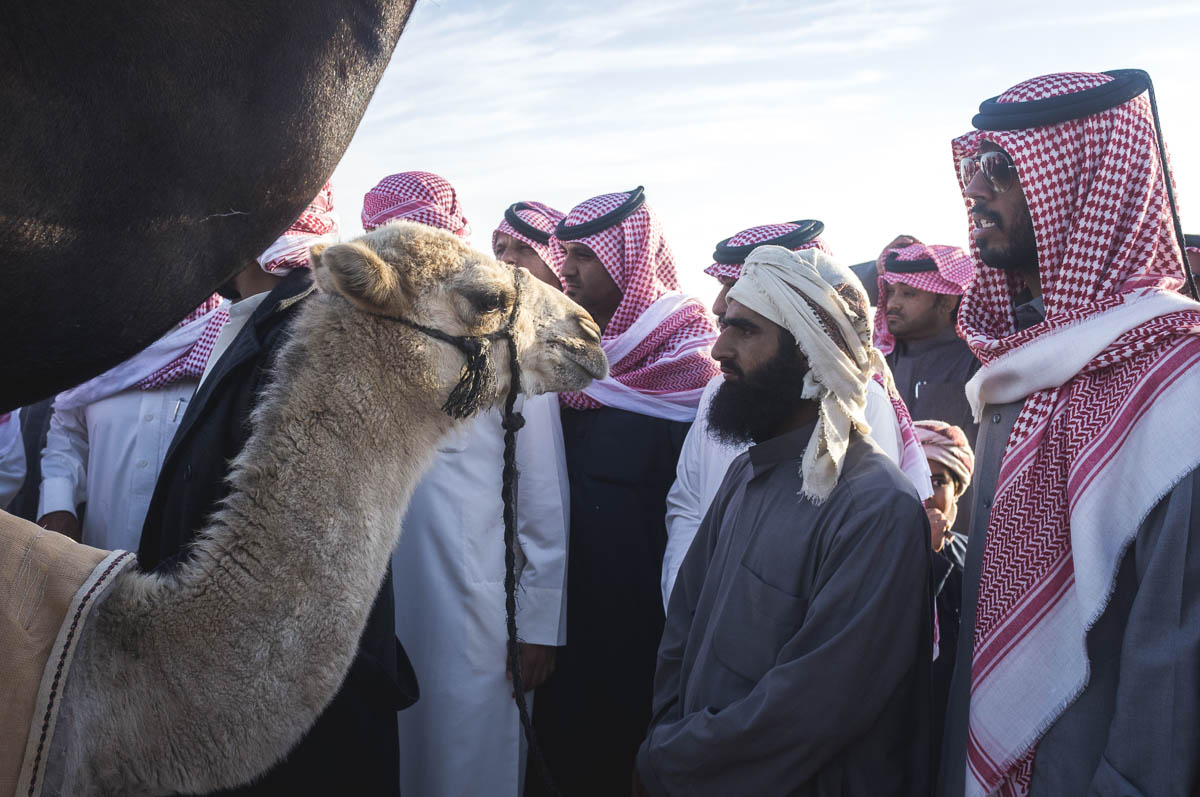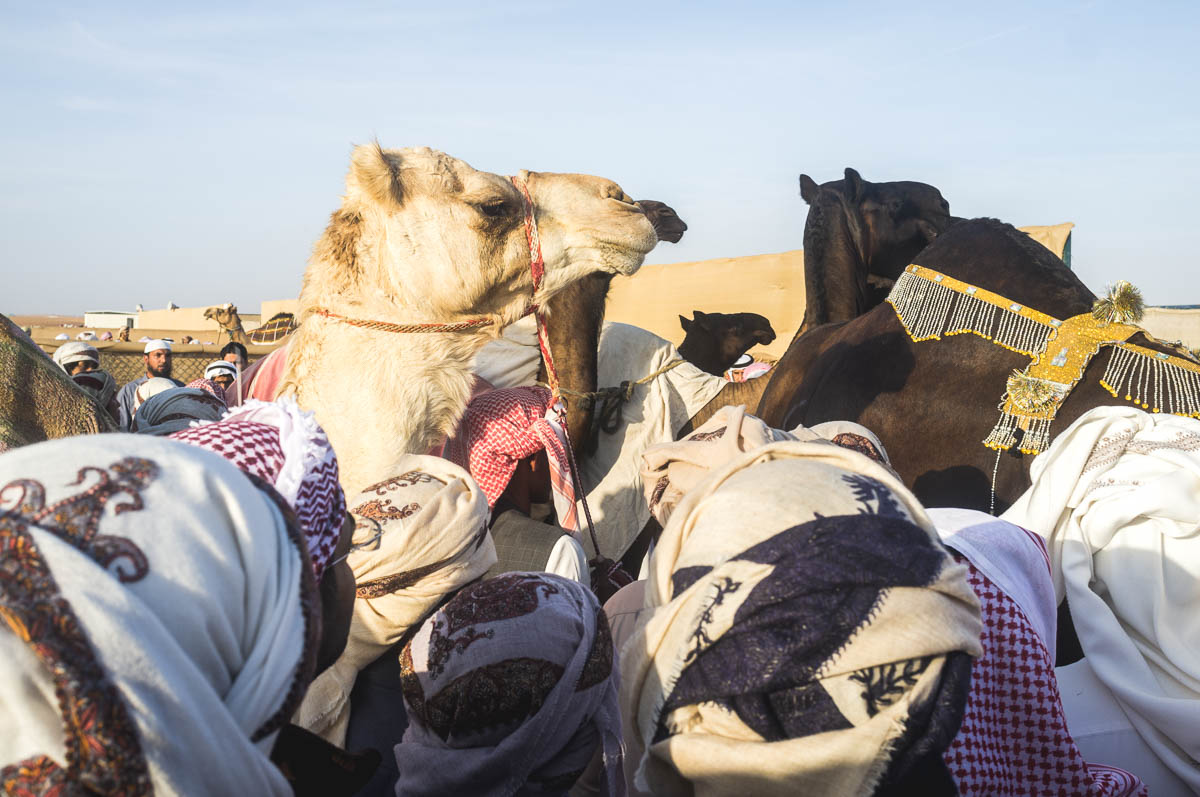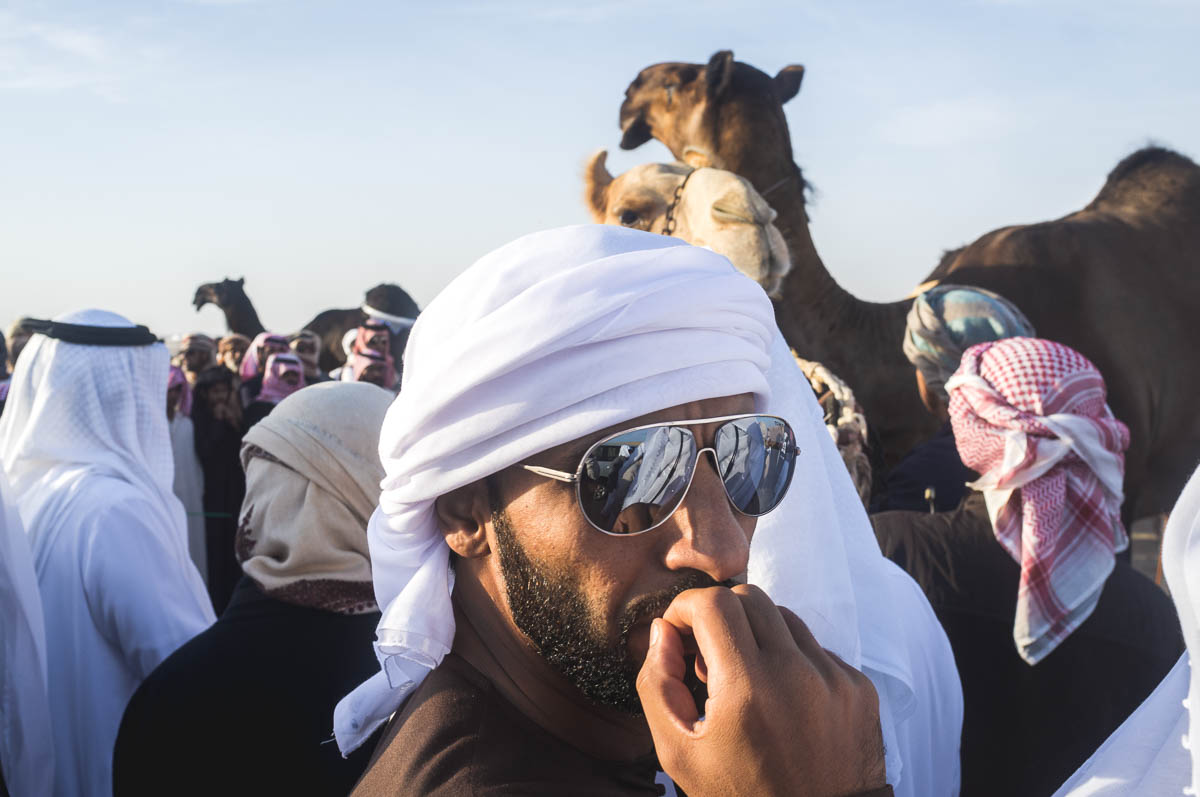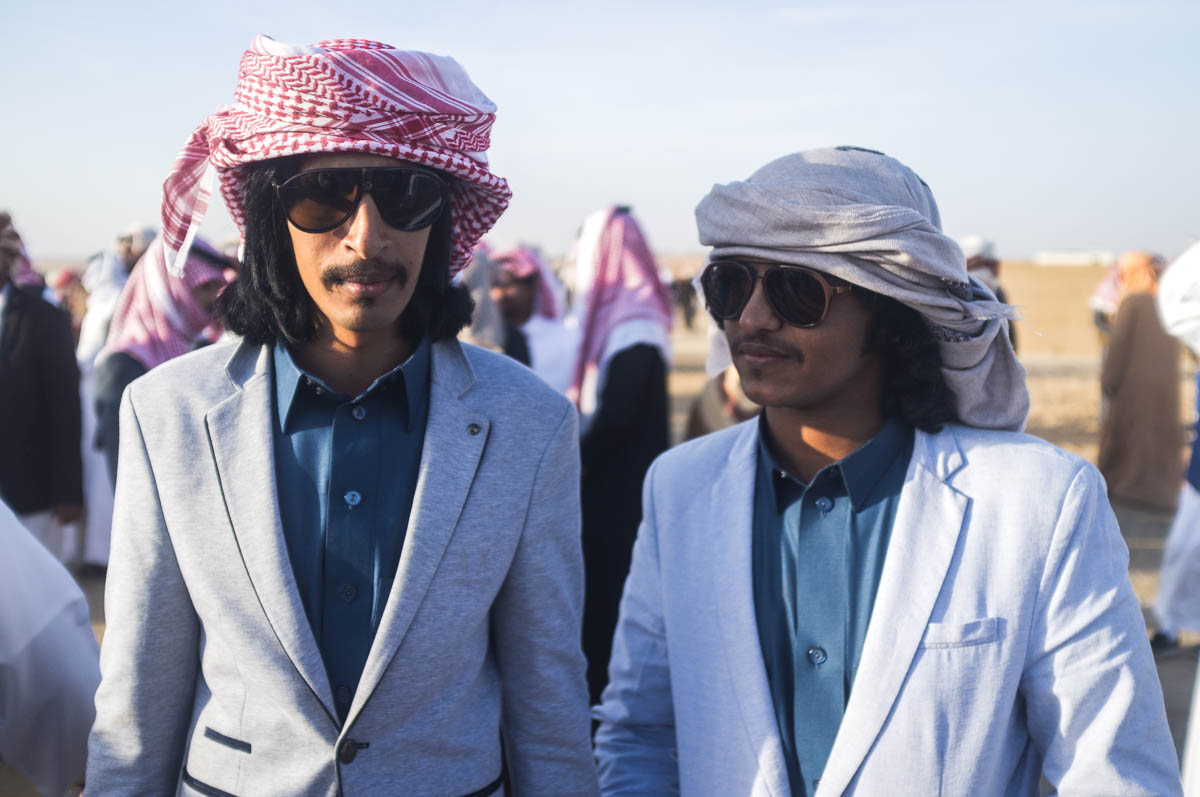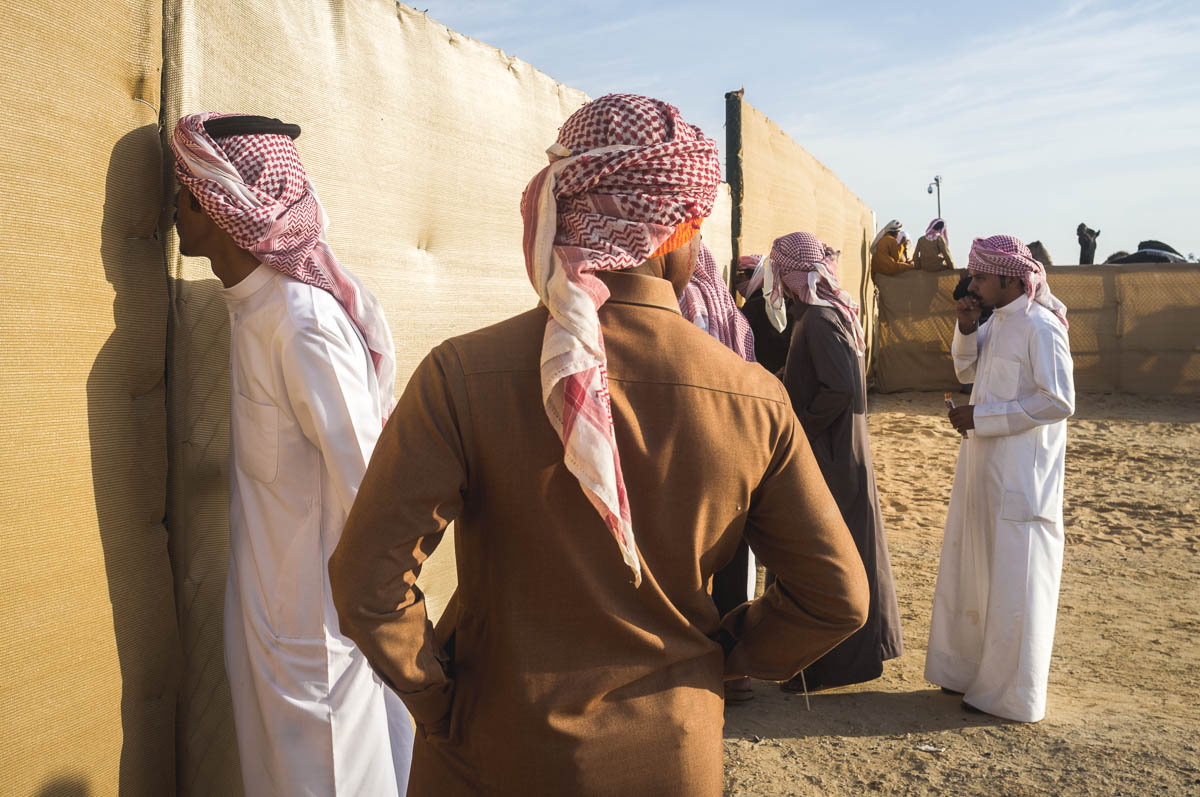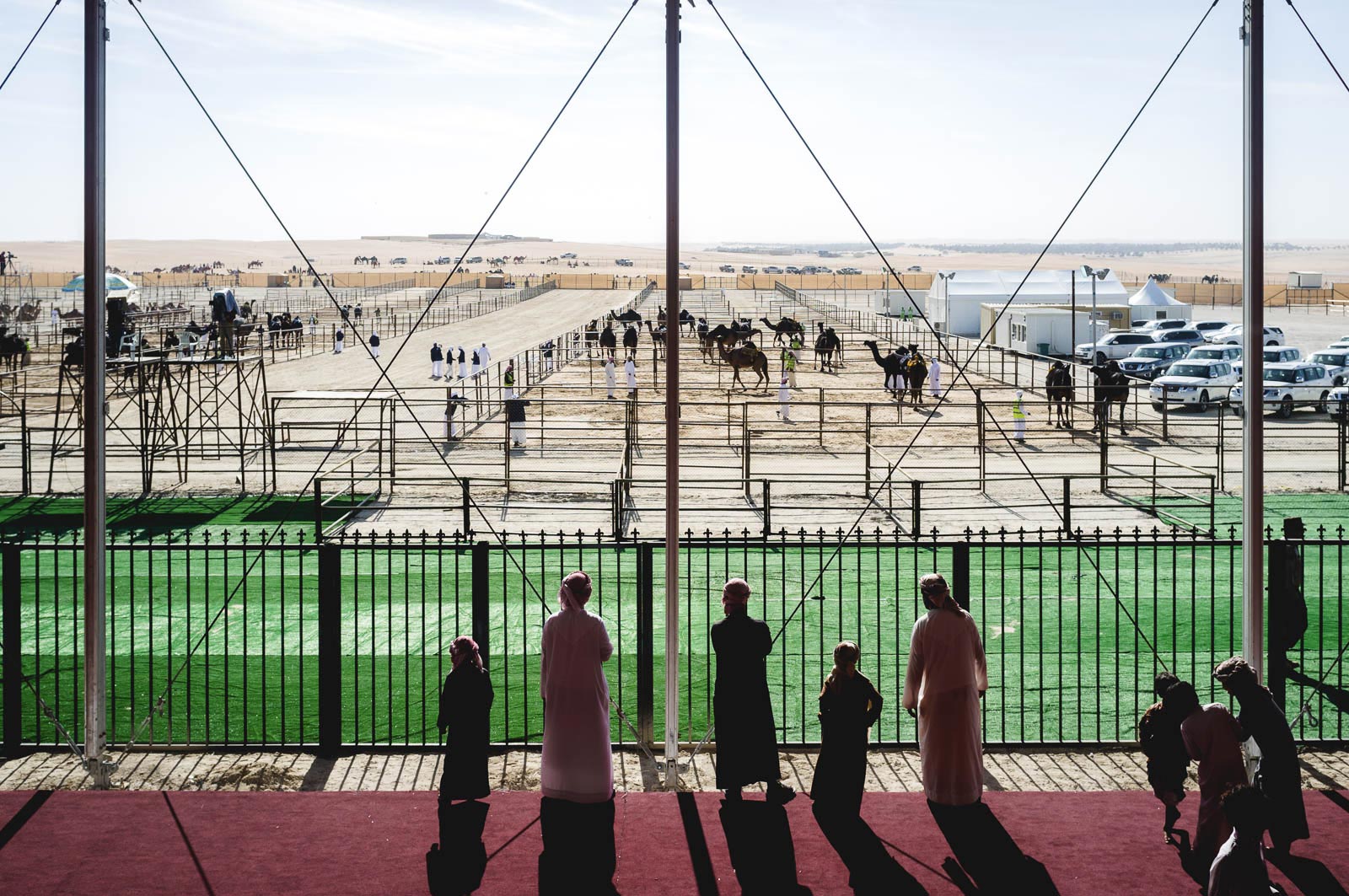 Camel Beauty Competition
Meanwhile at the grandstands with fans.
Camel owners surrounded with families, kids, friends and fans are cheering for their camels while anxiously wait for results to be announced.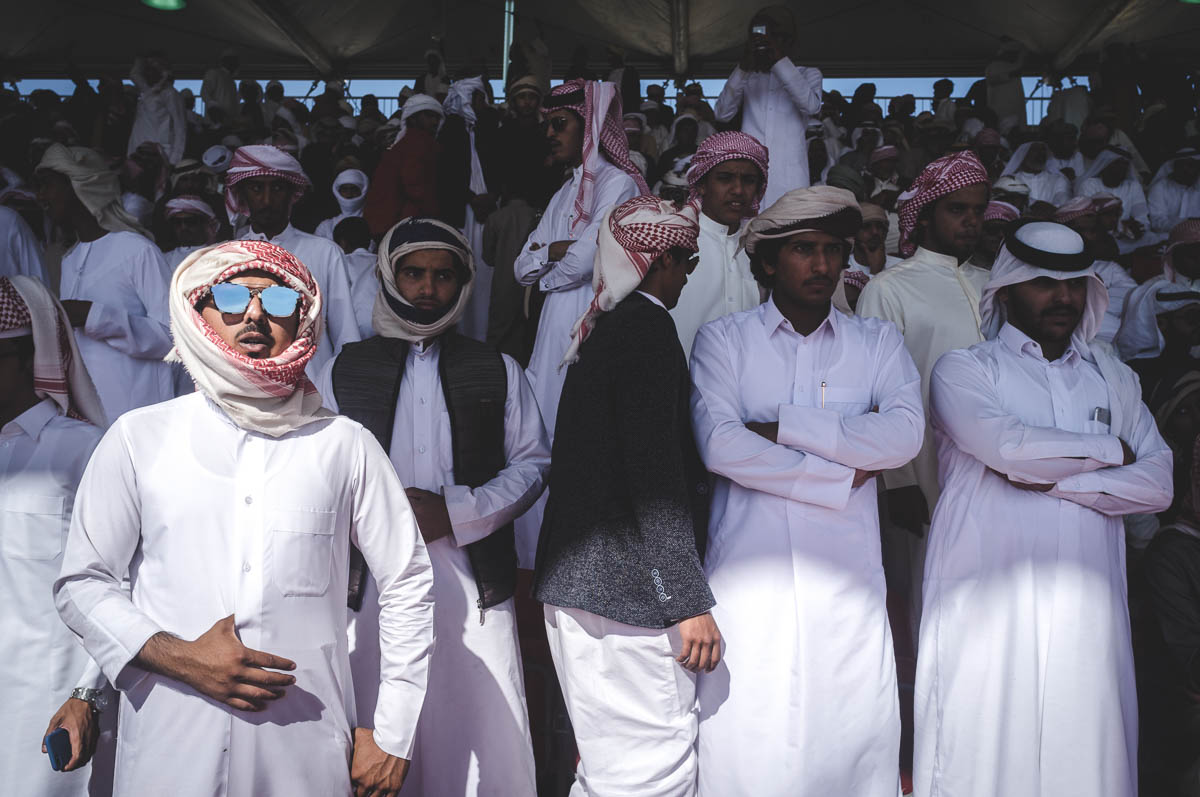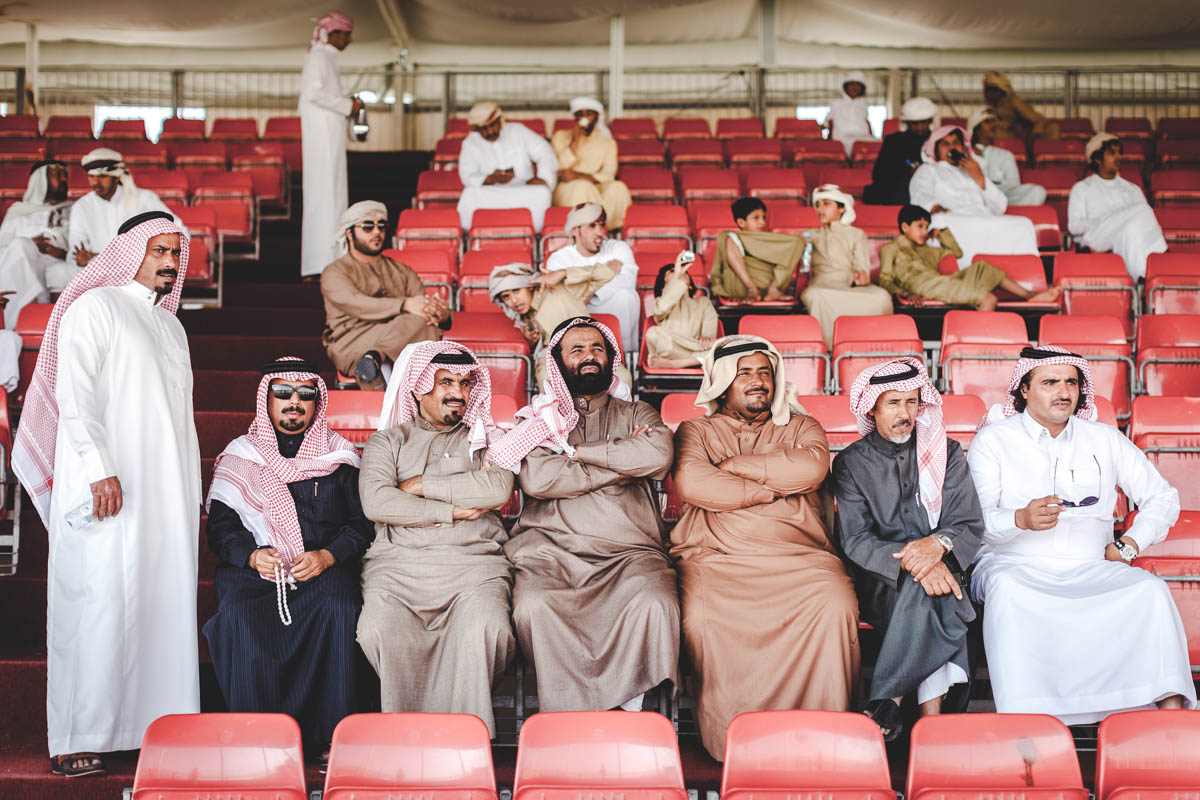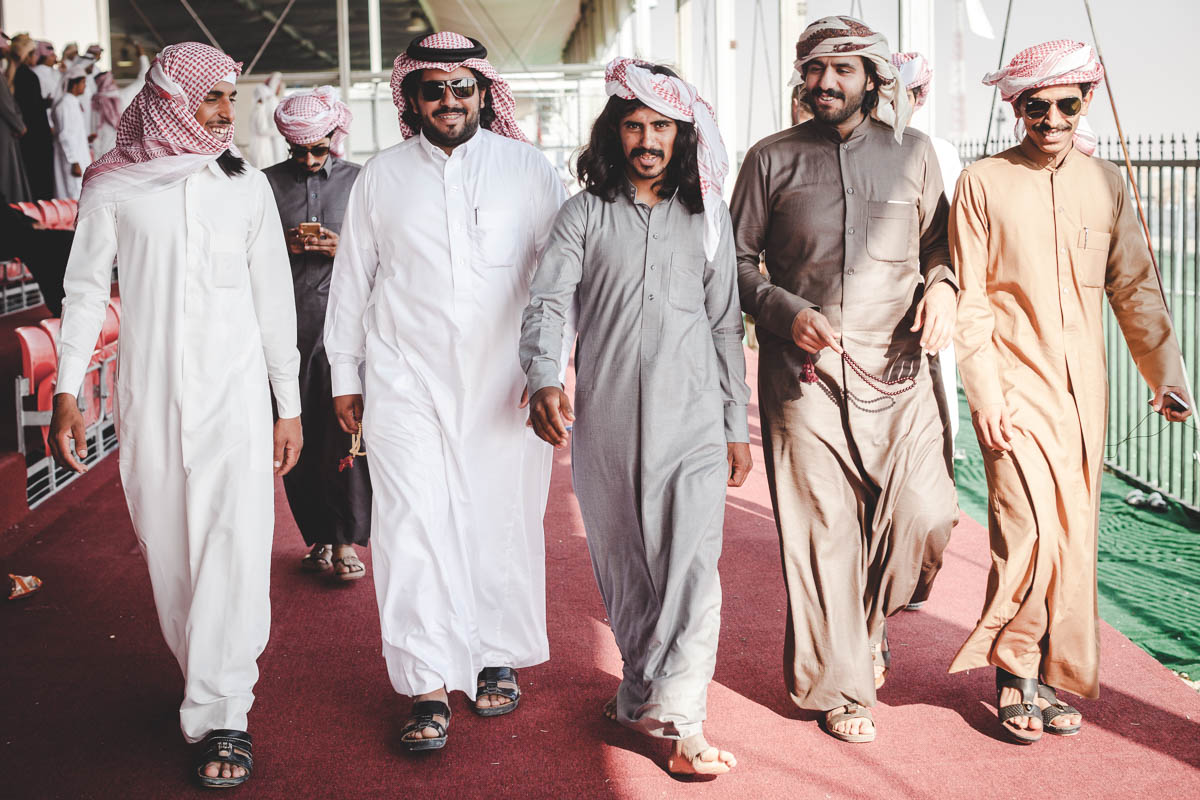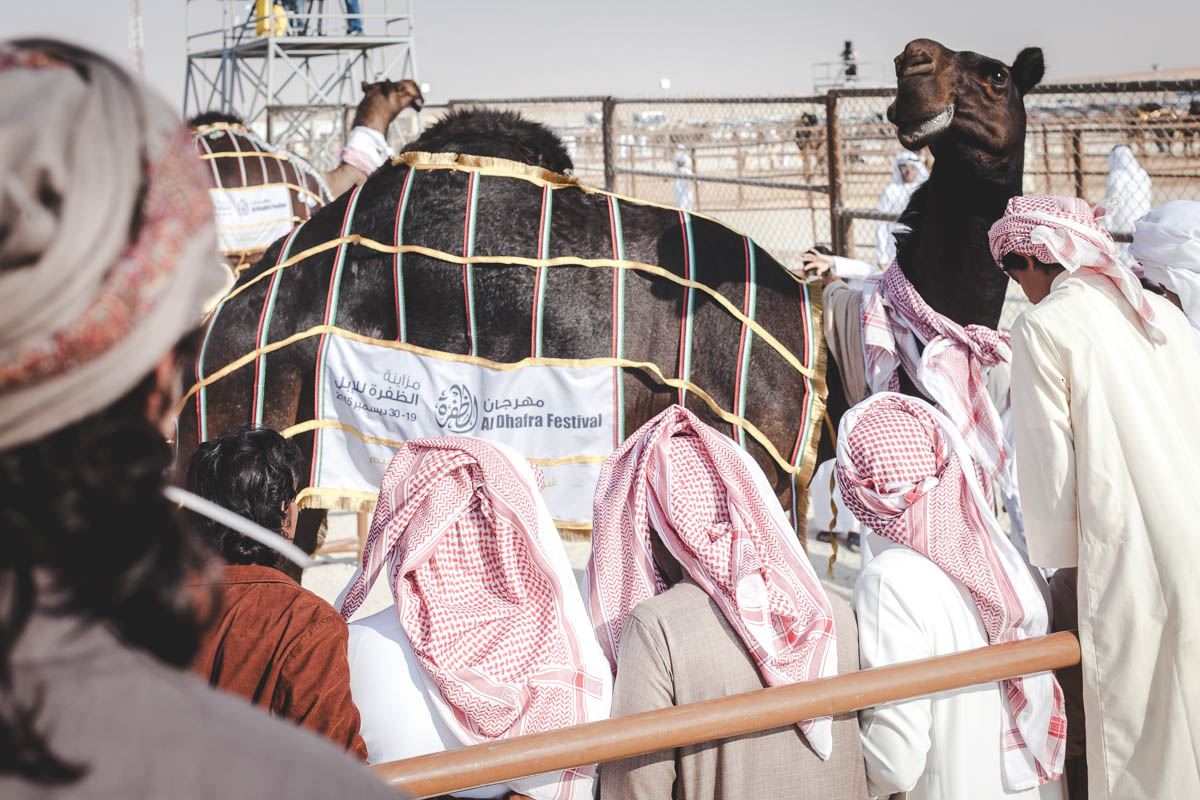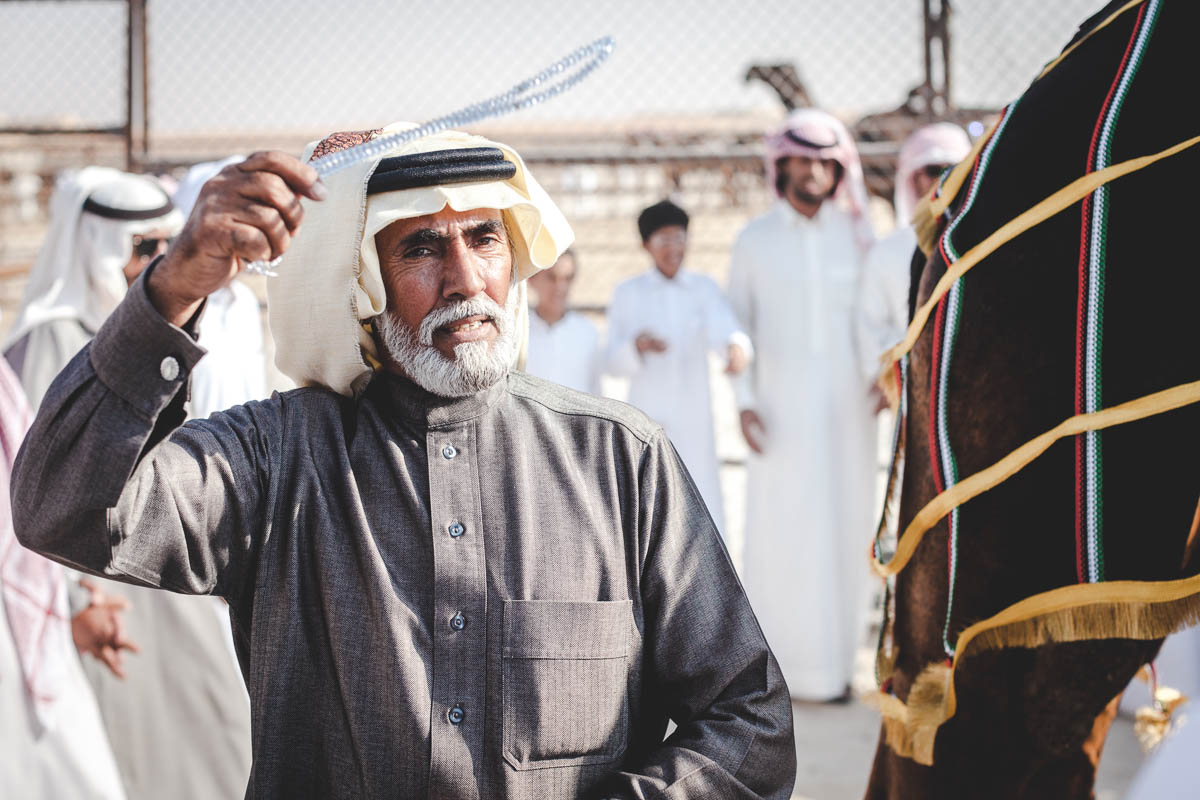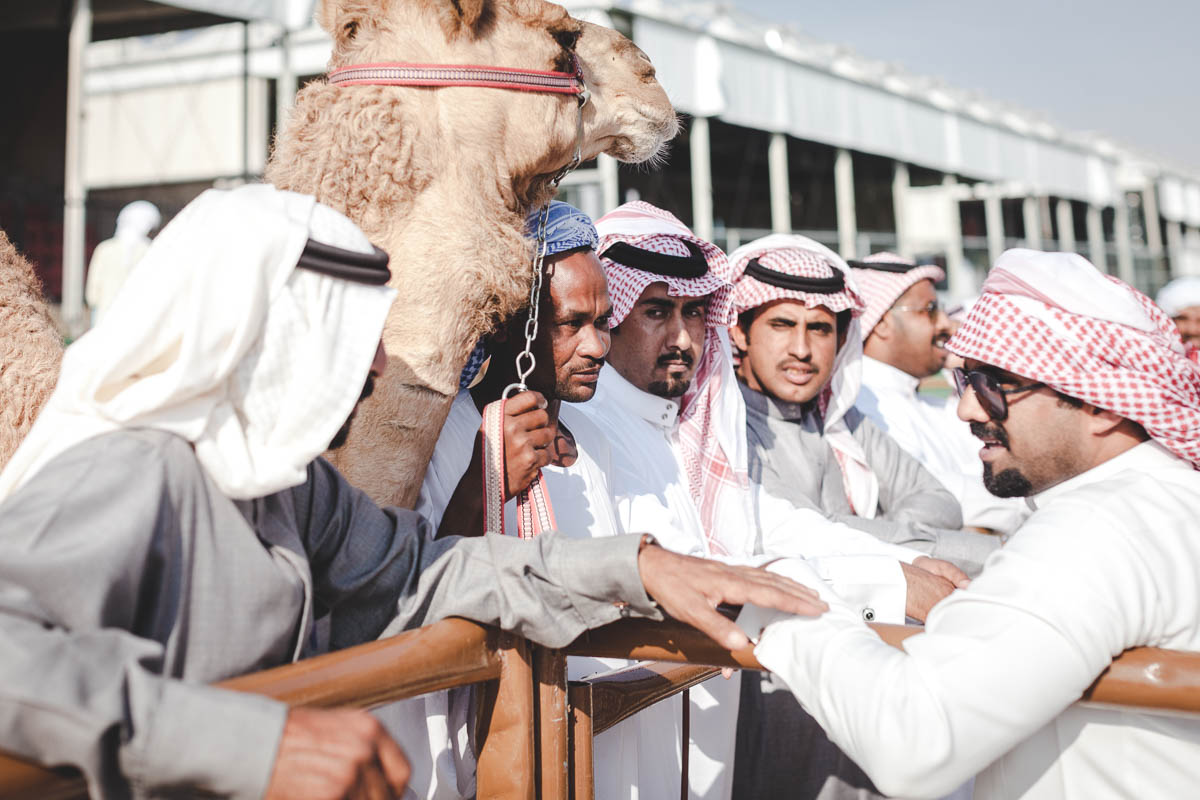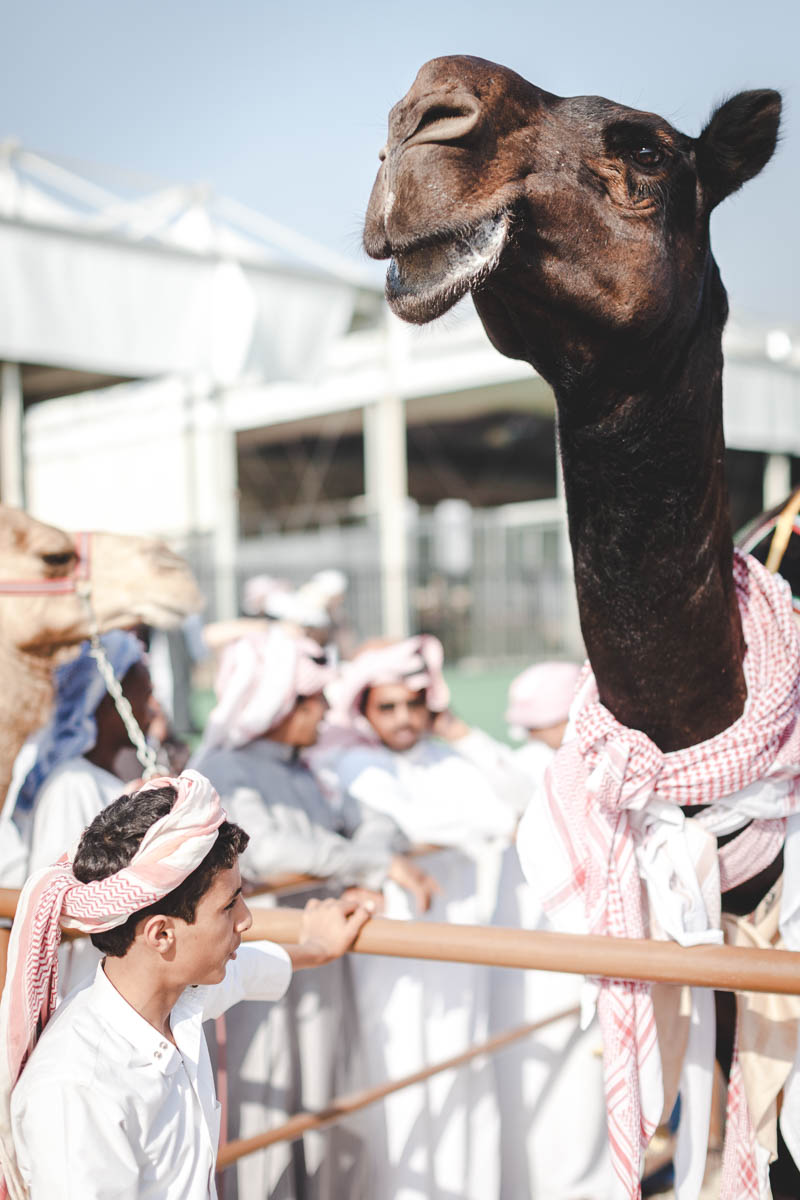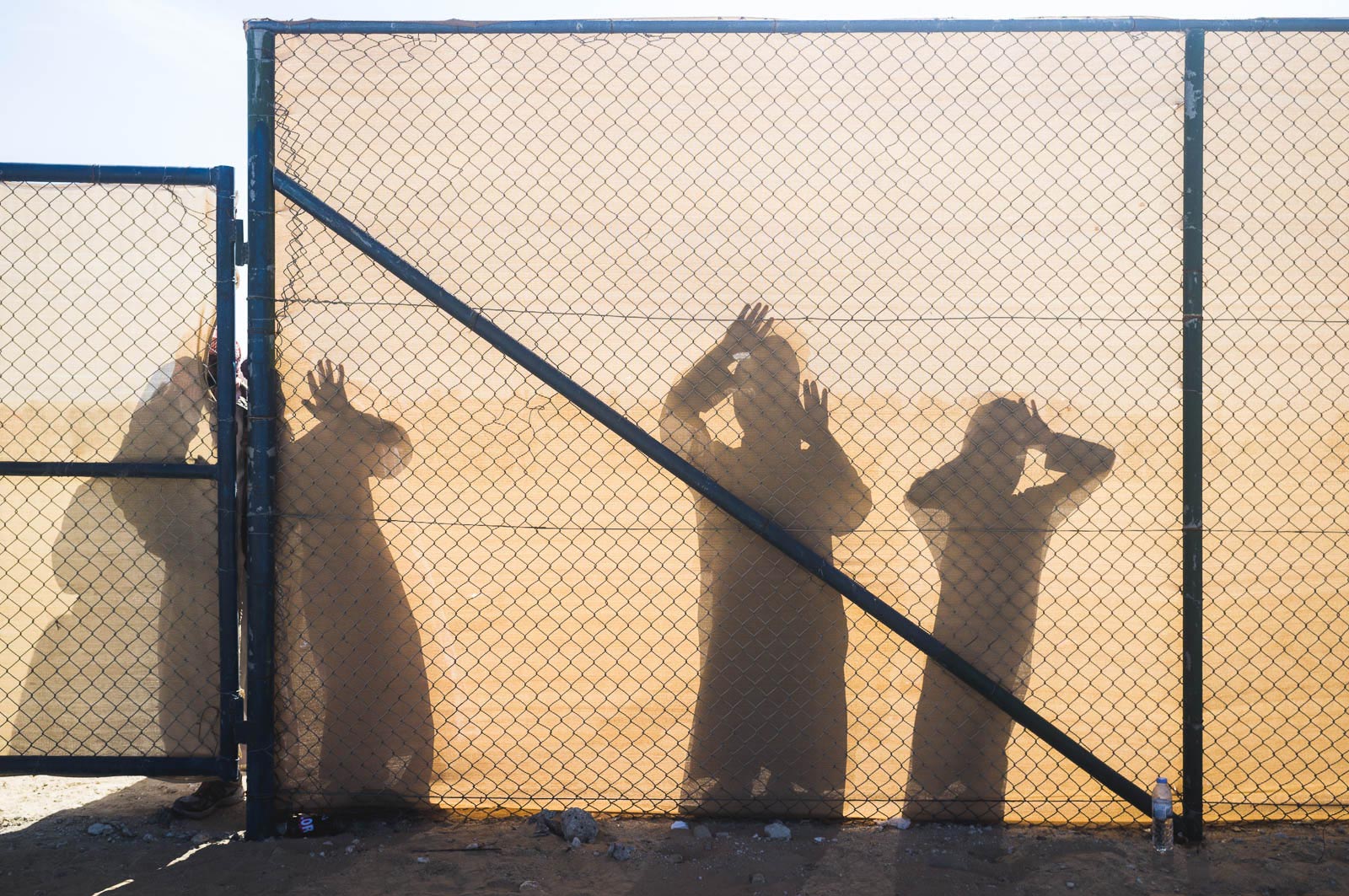 Behind the Scenes
Camel handlers on break.
While the main crowd is already at the grandstands, camel handlers are having a break with the rest of the camel hurd behind the competition area. Some of them, curious to see what is going on in the judging area, are peaking through the holes in the fence.